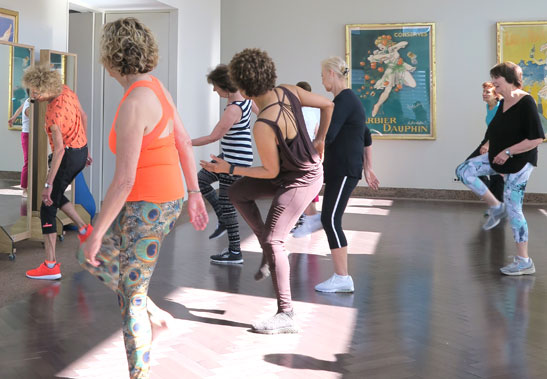 HOW TO JOIN US
Come join us and experience a better path to increased strength, agility, stability, flexibility and mobility.
Club Membership not required (Except at East Bank Club).
No advanced registration necessary.
Walk into any of these classes - pay by the class.
Classes are for all levels of fitness and experience.
Facilities have locker rooms with showers.
Chicago
161 E. Chicago Ave, party room 24th floor
Lynett teaches - Tuesdays at 9am-10:30 am,
Lynett teaches - Thursdays at 9am-10:30 am.

East Bank Club
500 North Kingsbury St.
Lynett teaches - Mondays, 10:00 am - 11:00 am

Indiana
Franciscan Omni Health and Fitness (formerly known as Duneland)
810 Michael Dr.
Chesterton, Indiana
Lynett and Allen Team Teach- Saturdays, 11:15 am- 12:30pm

Call Lynett at 312-315-2432 for schedule and fees
Download our schedule with our walk-in form as a PDF.