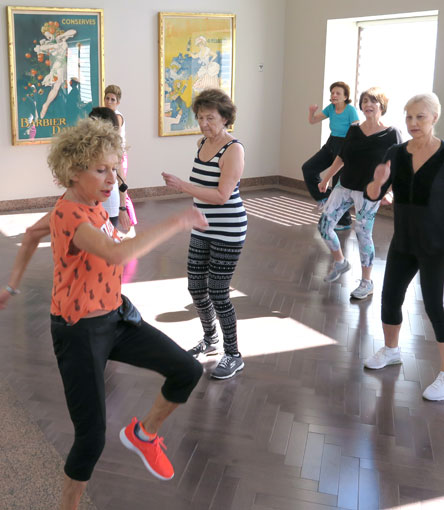 QUESTIONS YOU MAY HAVE
What do I Wear?

Nia was designed to be performed barefoot. If you have foot issues, wear soft flexible shoes (not running shoes or thick soled shoes). Lightweight breathable top and shorts, tights or sweats. Bring a bottle of water.

What if I can't dance?

Nia is not a "dance class"; we use the moves and the energy of several dance forms, but everyone is free to move through the steps in their own natural way.

Will Nia help me lose weight?

Not only will you burn calories, but you will lose inches in your waist, hips, and thighs, and you will increase your muscle definition and tone.

How often do I need to attend classes?

To achieve faster results, you should attend at least twice a week, although you'll see results if you only can participate once a week.

I have a specific injury; can I still perform Nia?

Nia is considered a healing form of exercise. She educates you as to the safest ways to move your body. Lynett's years of Nia training and her own experience with physical therapy, along with her ongoing studies of body dynamics, equip her to teach you ways of protecting your joints and spine. Every routine can be adapted to your needs and limitations.

What if I'm really out of shape?

People from all walks of life, all ages, sizes, shapes, and fitness levels do Nia. Fit and healthy people, people just beginning to exercise and people who are looking for a way to address unique challenges all do Nia, including people dealing with cancer, fibromyalgia, arthritis, MS, addictions, and depression.